Local Auto Glass Technicians in Illinois
Mobile windshield replacement in elk grove village and the surrounding il areas.
When searching for a company to replace your broken windshield or other auto glass, be cautious in who you choose. The auto glass that is in every car is not only there to give you a view of the world around you, but is also made to help keep you safe in the event of a roll-over accident. Many auto glass shops sacrifice quality for quantity in their replacements and repairs: by using cheap aftermarket glass instead of O.E. (Original Equipment) quality, they make their profit by volume. At Auto Glass Tek, our new windshields are of the highest quality glass ensuring your car will be restored to its original condition. In addition, your car will be handled by auto glass professionals using the latest techniques in windshield replacement and repair.

If you're in need of windshield or other auto glass service, and are looking for a company that's built around quality, and not quantity, you've come to the right place. Make Auto Glass Tek your first call and have one of our mobile auto glass units come to you at home or at work, and repair or replace your glass quickly and hassle free. Our automated billing system means that we can do all the insurance paperwork for you and have you back on the road in no time. See the difference for yourself and make Auto Glass Tek your first call! Contact us now

Windshield Repair in Elk Grove Village

Other Glass Services 

Auto Glass Tek provides glass services for all sorts of customers and for all kinds of vehicles. Below, you'll see a list of some of the services we provide in addition to a typical auto glass repair or replacement.


Fleet Windshield & Glass Services 

Companies in and around Elk Grove Village and surrounding IL areas have long trusted Auto Glass Tek to keep their fleet vehicles clean and clear of glass problems. Like our other services, our fleet glass services are performed on-site and are always performed by professionals. Whether your fleet consists of freight liners, buses, limousines, trucks, vans, or any other vehicle, you can rest assured that Auto Glass Tek will handle every vehicle with respect and professionalism. We know that your fleet is a reflection of your company, and in turn, our work is a reflection of ours. If you demand excellence, call Auto Glass Tek and take advantage of our special fleet pricing. For more details, Contact Us now.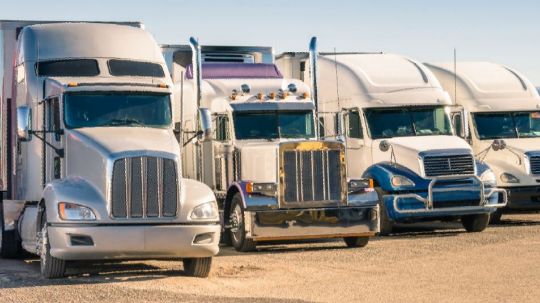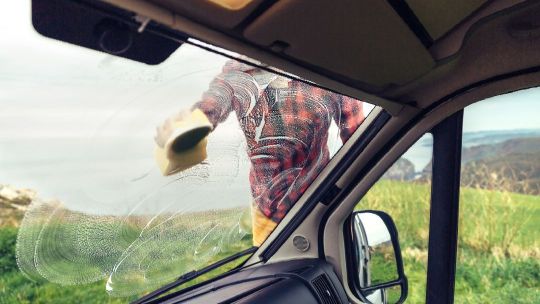 RV and Motor home Windshield & Glass 

Much like your car, your RV or motor home will eventually need a windshield repair or glass replacement. Make sure your next adventure or vacation is not hindered by an obstructed view of the road or your surroundings by having the glass or windshield repaired or replaced by Auto Glass Tek. Unlike most domestic and foreign cars and trucks, Motor homes and RV's sometimes require custom glass to be made to fit the opening. Auto Glass Tek can survey the damage, supply a new piece of glass that's guaranteed to fit, and we'll come out to you to install it on-site.


Heavy Equipment Windshield & Glass 

Your heavy equipment and machinery will undoubtedly get nicks, scratches and breaks in the glass. Unlike your car, the glass that's used in most equipment is specially made to withstand strikes that would break most glass that's put into your car. With all the business of the job site, the last thing you should be worrying about is not being able to see because of a crack or chip obstructing your view. Auto Glass Tek can supply you with new safety glass that will help prevent future breaks and keep you safe while you work. The glass in your heavy equipment will also keep you comfortable in the hot Illinois summer as well as the winter cold. Don't let the glass problems get in your way, Call Auto Glass Tek today!